Is Pet Insurance right for my pet?
Before we answer this question, let me give you a bit of a back story (cliff notes version, I promise): Most veterinarians knew they wanted to pursue this career choice at a very young age. What could be more rewarding and fulfilling than treating those that can't tell you what's wrong? Those that bring so much joy and purpose to those that love them. Our jobs are pretty amazing, there is no question about that and all of the obstacles we hurdled over to get here (competitive entrance into vet school, studying non-stop, and insane student loans to pay back once we graduated) are well worth it. Most of us were warned of these obstacles and willingly embraced them to be able to pursue this career path. We were also warned that this job is not always "puppies and rainbows."
There are days that are hard, REALLY hard, when we have to say good bye to one of our favorites senior patients or can't save a patient with a traumatic injury despite our best efforts. What we weren't really prepared for (or at least I wasn't) are those cases that ARE treatable and we CAN save, but there are not enough financial resources to do so. This is simply crushing.
"Why do you need to run all those expensive tests?!?"
Because our patients can't tell us exactly what's wrong nor how long they've been stoically hiding their illness, it is crucial to formulate a "differential" (or "problem") list and perform diagnostic tests to narrow down that list to the actual correct diagnosis. While we all wish we could examine a patient and immediately know what is wrong without any diagnostics, that is unrealistic. Sometimes it comes down to the two most common diseases and a simple test would allow us to differentiate between the two and treat the patient efficiently and correctly. Sometimes, however, we need multiple additional tests to narrow down the problem further. This, as you know, can get expensive. Good medical care is expensive.
Once those diagnostics are complete, treatment is often required. Sometimes it comes down to a simple surgery to remove a tumor and CURE the patient. Sometimes it comes down to fixing a fracture in a young healthy dog hit by a car to save his life and let him live and grow to be a 14 year old senior. Sometimes it comes down to fluid therapy and an antidote when a patient gets into poison. All of these are not only treatable but completely curable, and it is heartbreaking when costs get in the way of pursuing treatment.
We went into this field because we are compassionate and love animals. But the hardest part of the job is not being able to treat patients, especially for these fixable diseases, due to financial constraints. While we wish everything were free, the truth of the matter is we have to keep the lights on, pay our dedicated staff, pay for continuing education for that staff, and make enough money to buy new equipment to keep caring for our patients at the highest standard of care. It is because of this, that, although we want to, we are unable treat all of our patients for free.
This is where Pet Insurance has been life-changing for so many pet owners, as well as veterinarians. The sense of relief that comes with pet insurance is truly invaluable. To be able to make decisions for your pet while taking the financial portion out of it, takes so much unwanted stress and anxiety out of the whole pet care experience.
Hitting close to Home
From an owner's perspective, I have been through this with my own dog. As you know, I am a veterinarian, but care is STILL expensive. A few years ago, my heart dog ,Elvis, wound up hospitalized after a simple surgery and had a complication secondary to his pain medications requiring a blood transfusion and additional hospitalization. In the moment when we were told what he needed in order to save him, it was the greatest gift to NOT have to make that decision based on our financial ability to foot the bill. I knew my insurance company was paying for 90% of the costs, so, it was a no-brainer to say, "yes, do whatever he needs." That week when Elvy was hospitalized, was one of the most stressful weeks of my life. It was such a gift to not have to add financial stress to the heavy hearts we already had during that painful week. Because of pet insurance, we could focus on our sweet dog's recovery without any distractions or added stress. Though I am a veterinarian, I will NEVER, EVER own a dog without pet insurance.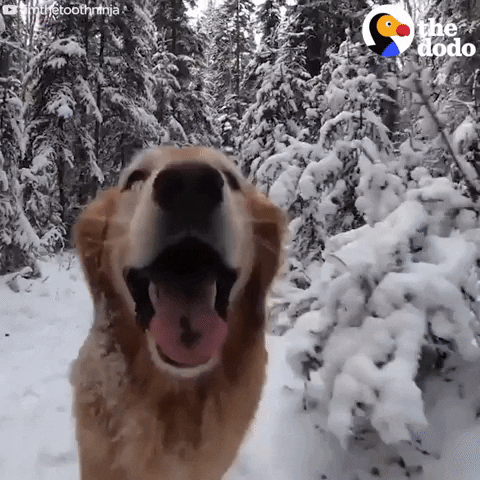 Ok, so which do I choose?
Here are my recommendations/tips for finding the best insurance for you and your family:
1.) Most pet owners don't need much financial assistance for routine care and well visits. It is the catastrophic acccidents and illnesses that can either break the bank or force you to make a decision that you don't want to make based on cost. Thus, when choose your insurance policy, opt for a plan that covers a larger % of illness/accident care primarily with little or no coverage for wellness care.
2.) Be careful of riders. For example, some policies require riders (and extra fees) for certain breeds that are more prone to certain diseases. Read carefully!
3.) Price increases are inevitable but you want to steer clear of policies that automatically increase each year.
4.) Penalties: make sure there are no penalties or increased premiums for filing more than a certain number of claims.
5.) Pay attention to deductibles. How much do you pay out of pocket before the policy kicks in? And does the deductible reset each year? OR is it a lifetime deductible per disease? (so you only pay another deductible if another condition is diagnosed).
6.) Wait periods: How long before your pet is covered? 30 days? 6 months? Read the fine print!
As always, we are here to answer your questions and most of us have personal experience with our owns dogs with pet insurance. Feel free to contact us if you need any additional input!